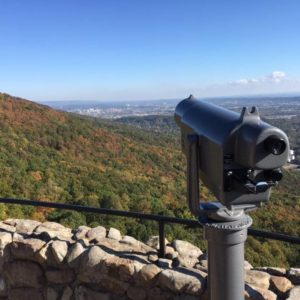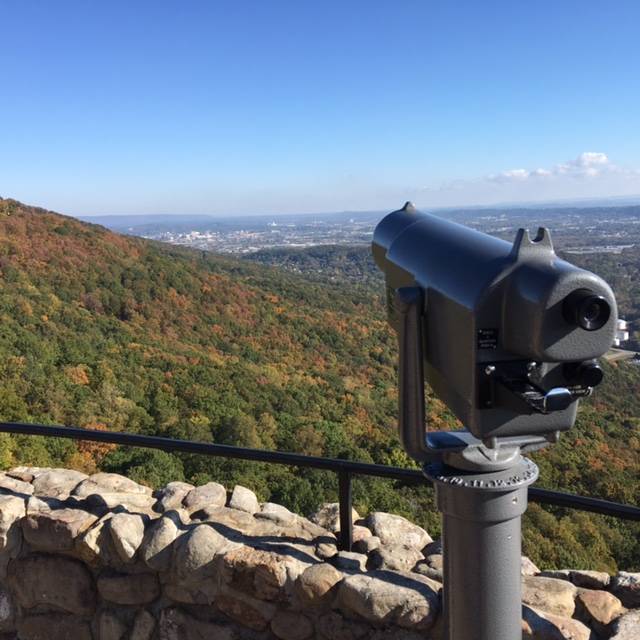 Atop Lookout Mountain, as far north in Georgia as one can travel! I made this photo with my phone one Friday morning. I had driven to the College at the top of the Mountain to do some research in the library. Quite a good collection of theology books, commentaries!
It is said that here a person can see seven States! They are Georgia (of course), Tennessee, Alabama, South Carolina, North Carolina, even Kentucky and (barely) Virginia!
This sort of reminds me of a precious verse of Scripture. One we taught our children years ago, all three of them, while they were still at home.
"The eyes of the LORD are in every place, beholding the evil and the good." Proverbs 15:3, straight from the Mind of the Holy Spirit, via the pen of the Old Testament King Solomon.
Yes, my eyes can see quite a ways from Lookout Mountain.
BUT GOD'S EYES … SEE EVERYWHERE!
It is said that anytime an individual sins … he or she momentarily "blocks" any thought of God! Of the Lord being present. Of God looking over his shoulder! Of God seeing right into his heart!
Remember … "The LORD seeth not as man seeth; for man looketh on the outward appearance, but the LORD looketh on the heart." 1st Samuel 16:7
To keep oneself mindful of the simple fact that GOD IS WATCHING … well may be a great deterrent to ungodly living!
Again, Proverbs 15:3 … "The eyes of the LORD are in every place, beholding the evil and the good."
Amen!
Teach this verse to a little one today!
— Dr. Mike Bagwell
Can you tell the picture from the observation point at Rock City was made in the Fall of the year? The colors are beautiful this year.