As some of you already know, the Website experienced more technical difficulty early this morning.
The Lord willing, another new Lesson (from the Book of Deuteronomy) will be written and posted tomorrow, fairly early in fact.
I'd write it today, but it's too near Church time now, the Revival tonight in Loris, South Carolina.
Look where the Church has us staying, our accommodations for the week!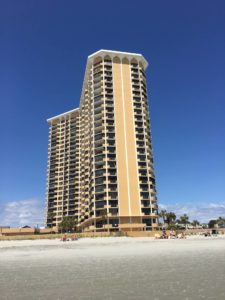 Floor number 12, the corner condominium!
Wow!
Pray for us as we travel and preach week after week.
Thank you sincerely,
Dr. Mike Bagwell