OUR ITINERARY …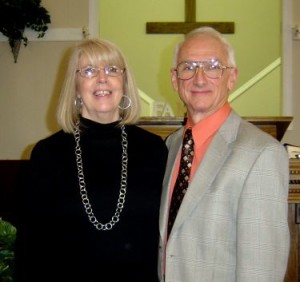 I THOUGHT YOU WOULD LIKE TO KNOW WHERE WE WILL BE AS THE WEEKS COME AND GO.
Pray for us as we seek to serve our dear Lord.
What an honor it is for anyone to be called to "Preach the Word!"
If you are near any of these places, come be with us! It would be a joy to fellowship with you around an open Bible!
***
December 3-6, 2017
Bills Lake Baptist Church near Newaygo, Michigan with Pastor Rick Tuttle
***
December 8-10, 2017
Christmas Revival
The Baptist Church of Between near Loganville, Georgia with Pastor Len Hollingsworth
***
December 13-15, 2017
Amazing Grace Baptist Church near Wedowee, Alabama with Pastor David Phillips
***
December 17, 2017
Sunnyside Baptist Church near Lafayette, Georgia with Pastor Randy Avans
***
December 31, 2017 – January 3, 2018
Calvary Hill Baptist Church near Lyman, South Carolina with Pastor Tim Wofford
***
January 4-6, 2018
Faith Missionary Baptist Church in Temple, Georgia, currently without a Pastor
(Saturday the 6th, the Service begins at 5:00 PM with fellowship meal to follow.)
***
January 7-10, 2018
Way of the Cross Baptist Church near McDonough, Georgia with Pastor Steven Bell
***
January 11-13, 2018
Gloster Baptist Church in Lawrenceville, Georgia with Pastor Dean Head
***
January 14-17, 2019
Gospel Way Baptist Church in Ringgold, Georgia with Pastor Lamar Dietz
***
January 21 (PM), 2018
Victory Baptist Church near Rockmart, Georgia with Pastor Barry Snapp
***
January 22-24, 2018
Landmark Baptist Church in Albemarle, North Carolina with Pastor Kevin Munson
***
January 28-31, 2018
Holston Baptist Church in Bluff City, Tennessee with Pastor Randy Barron
***
February 1-2 , 2018
Canaan Baptist Church … Salisbury, North Carolina … Pastor Bruce Graham
***
February 4-7, 2018
Calvary Baptist Church … Lucedale, Mississippi … Pastor Jacob Bogard
***
February 11-14, 2018
Parkwood Baptist Church … Greenville, South Carolina … Pastor Stan Wardlaw
***
February 18-21, 2018
Welcome Hill Baptist Church … Hiram, Georgia … Pastor Johnny Ivey
***
February 25-28, 2018
Charity Baptist Church … Pontotoc, Mississippi … Pastor Kevin Merritt
PRAY FOR US AS WE PREACH IN THESE PLACES!
If we are near you at any time, come visit with us! It would be a joy to worship our Lord together … around an open Bible!