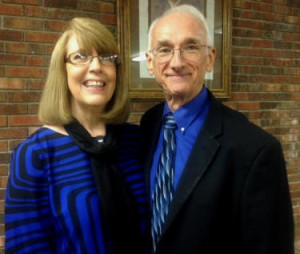 Dr. Mike and Debbie Bagwell
PO Box 1087
Tunnel Hill, Georgia 30755
My Phone Number is 770-844-7627.
This little Page is designed to express our sincere Thanks to each of you who prays for us or supports the preaching of God's Word in any way as the weeks progress.
Thank you for your awesome kindness to us! We love you all in the Lord.
— Dr. and Mrs. Mike Bagwell 
Saturday Morning … December 16
, 2017
I'm driving back home today, after three precious nights preaching God's Word in Alabama!
Near the city of Wedowee, Alabama at the Amazing Grace Baptist Church. We've sure had some sweet Services there through the years, with Pastor David Phillips and his kind people. (Last night's Meeting was no exception, either. Maybe the very best of the series! Praise the Lord!)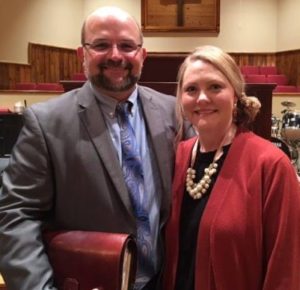 Pastor David Phillips and his Wife Christy
(The Preacher wants to do this again next year, this Christmas Revival! That would make four years in a row, thrilling!)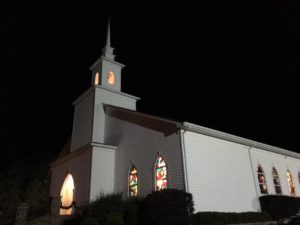 Wednesday night after the Service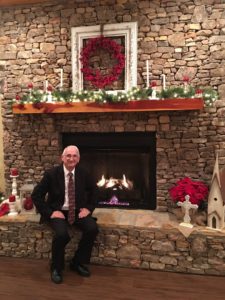 This photo was taken one night after the Service … in the Church vestibule, pretty … that fireplace and the Christmas decorations!
Also I'd like to remind you …
Tomorrow morning (the Lord willing) I'll preach at the Sunnyside Baptist Church near Lafayette, Georgia with Pastor Randy Avans and his people.
Pray for us please.
The Lord is so good!
An Atlanta (Georgia) area radio station has begun airing a short segment each day (Monday through Friday) of one of our Bible Study CD Sermons! I realize most of you cannot hear those broadcasts in a local sense … but they are on the Internet as well … live! At 11:30 this morning (until 11:45) visit WordChristianBroadcasting.com and "click" the "Listen Online Now" tab.
Someone let me know if you're listening.
.
---