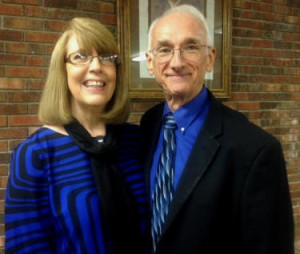 Dr. Mike and Debbie Bagwell
PO Box 1087
Tunnel Hill, Georgia 30755
Our Phone Number is 770-844-7627.
This little Page is designed to express our sincere Thanks to each of you who prays for us or supports the preaching of God's Word in any way as the weeks progress.
Thank you for your awesome kindness to us! We love you all in the Lord.
— Dr. and Mrs. Mike Bagwell
Good Saturday Morning … June
 24, 2017
This week I preached at the Taylorsville Baptist Camp Meeting. I've done this for years now. But I leave this motel room soon … driving home!
Pray for safety, please.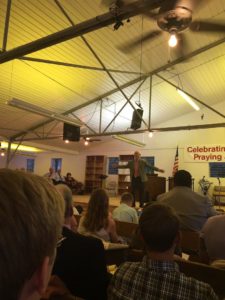 Deb made this picture Tuesday night, preaching Isaiah!
Here I am trying to preach an exposition of Isaiah chapter 50. What a delight these 11 verses are proving to be, God's very Word! This Text is particularly Trinitarian!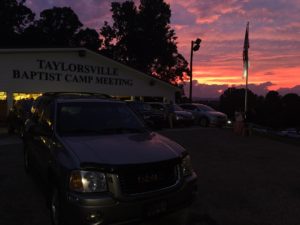 Sunset at the Camp Meeting!
Then … Tomorrow Morning through Wednesday Evening …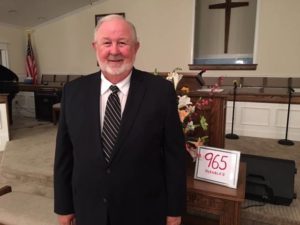 Pastor Avans
The Lord willing, we will be in Revival at the Sunnyside Baptist Church near Lafayette, Georgia. Where Pastor Randy Avans is certainly providing great leadership to his sweet people. Only through Wednesday night, though.
Then next Thursday and Friday nights … back to North Carolina. To the sweet Roland's Chapel Baptist Church in Nebo, in the mountains!
Traveling every week … pray for us please.
Oh, serving the Lord is such an honor!
Love in Christ to you our friends,
— Mike and Debbie Bagwell
By the way, our Calendar Page here on the Website will give you future Revival dates as well.
.
---