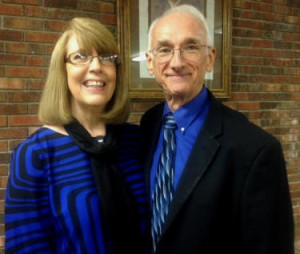 Dr. Mike and Debbie Bagwell
PO Box 1087
Tunnel Hill, Georgia 30755
Our Phone Number is 770-844-7627.
This little Page is designed to express our sincere Thanks to each of you who prays for us or supports the preaching of God's Word in any way as the weeks progress.
Thank you for your awesome kindness to us! We love you all in the Lord.
— Dr. and Mrs. Mike Bagwell
Good Monday Morning … August
 21, 2017
Thanks for praying for us!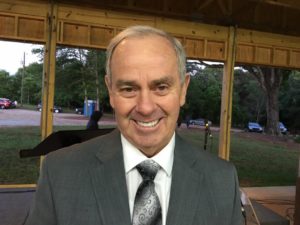 Friday night I preached in northeast Georgia at the Pond Fork Baptist Church (near Pendergrass). The Lord granted us a sweet Service, too. Pastor Johnny Knight has used me in his pulpit for (as a lady there said) "decades." I made this snapshot of the Preacher over a year ago. I forgot to make a new one!

Now this week we're in Revival in Ringgold, Georgia. With Pastor Sam Dillard and his sweet people at the New Bethel Baptist Church here.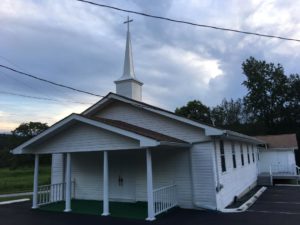 The Lord gave us a good day yesterday, both Services. We are looking for a great week, Bible exposition, verse by verse preaching. The Weeknight Services, through Wednesday, will begin at 7:00 the Pastor told me.
Yes, Pastor Sam Dillard is a dear Man of God. He asked us yesterday to pray for his Wife, who is battling renal cancer at this time. You could tell his heart was "heavy" for her.
Then Thursday I fly to Roanoke, Virginia to preach two nights. But more about that tomorrow, the Lord willing. (It's listed on the "Calendar Page," too.)
Pray for us, please.
BUSY (and happy) … serving the Lord!
— Dr. Mike and Debbie Bagwell
.
---