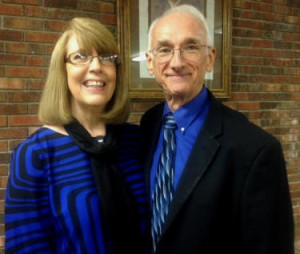 Dr. Mike and Debbie Bagwell
PO Box 1087
Tunnel Hill, Georgia 30755
Our Phone Number is 770-844-7627.
This little Page is designed to express our sincere Thanks to each of you who prays for us or supports the preaching of God's Word in any way as the weeks progress.
Thank you for your awesome kindness to us! We love you all in the Lord.
— Dr. and Mrs. Mike Bagwell
Good Friday Morning … October
 20, 2017
Yesterday afternoon Debbie and I went to town, actually we were nearly there for a medical appointment anyway. We walked some … in downtown Chattanooga … and really enjoyed the scenery.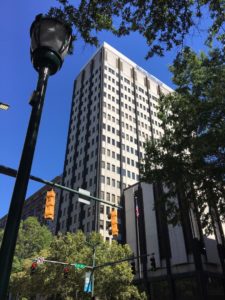 Market Street!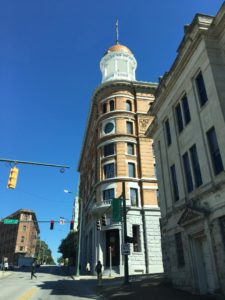 Called the "Dome" Building, once the tallest in Chattanooga!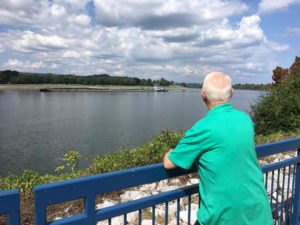 Yes, the Tennessee River flows right through the City!
But, more to the point today …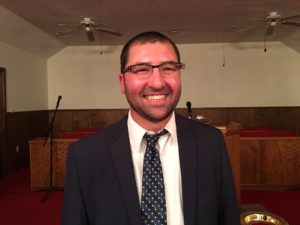 This photo made last night after the Service, Pastor Wilcox.
Yes, beginning last night … and continuing through this evening (at 7:00 PM) I have the honor of preaching at the Pleasant Grove Baptist Church near Sweetwater, Tennessee with Pastor Keith Wilcox and his people. And God sure blessed His Word in the first Service! Of course He always does!
Pray, please.
Oh … today be sure to read the Home Page here on our Website.
There is yet another Bible Study Lesson from the Book of Joshua. Today's thought may not be all that encouraging, but it is so truthful! Read it and grow!
— Dr. Mike Bagwell
Let me share two more pictures with you …
This past Sunday Morning we began Revival in the little City of Flintstone, Georgia.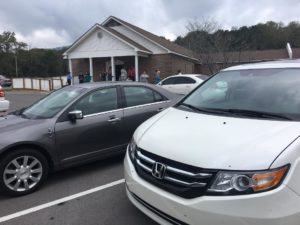 The Church family there read (or heard it read) Psalm 8 (the Text for the whole week) well over nineteen thousand times!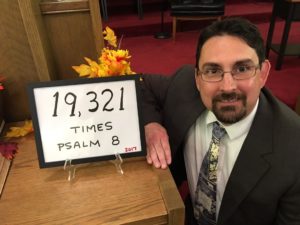 Pastor Jeff Brown, a dynamic young leader indeed! Photo made last night after the Service.
Praise the Lord!
Tomorrow we leave for a Revival and Bible Conference in Conway, South Carolina. Pray with us about several important details concerning the upcoming week, please. Just "unspoken" situations, right now.
Busy for Jesus … what an honor!
.
---