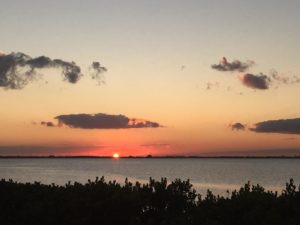 Sunset last night, just before the Revival Service!
I'm writing you at 5:42 am this morning.
With well over an eight hour drive ahead of us!
But at the same time I am thrilled over the Word of God!
Pray for us today, please.
By the way …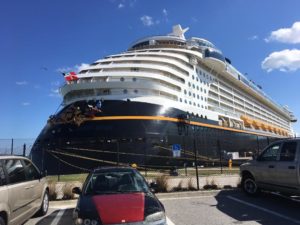 On the way to Church each night, we passed Port Canaveral where the cruise ships come in and out of harbor! I made this picture yesterday morning. They are BIG!
Another Lesson from Joshua, Lord willing, Monday morning.
— Dr. Mike Bagwell